WHEN WILL YOU START?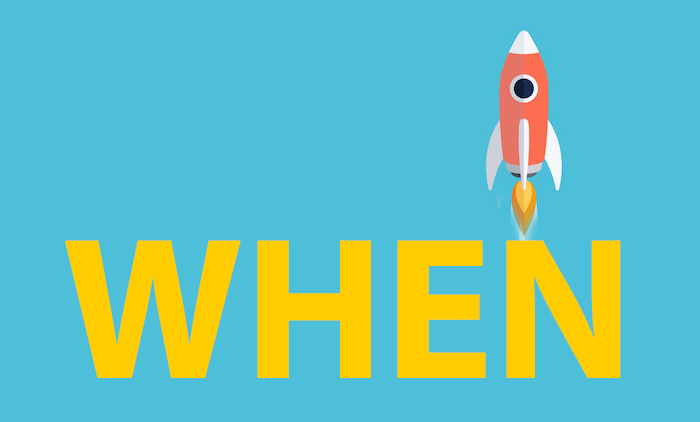 In the beginning, there was silence. Ideas pop-up in your head, flashes of your own company keep coming back. No boss, making your own money, and feel free every day. Is it a dream? Or reality? If you are dreaming to start your own business, it takes more than a fancy business card or a cool website like this one;-)
Starting up your business means giving up on things. Most start-ups go less out, because they have a sh#t load of work to do, stuff to research, finding suppliers, making marketing plans and build a strategy. But if they are determined, and we suppose you are too, then step by step the entrepreneur sees that the dream is becoming reality. Entrepreneurship gives you freedom and at the same time sleepless nights. Nevertheless, in the first years, it is important to operate whilst alert and sharp. You need the right partners in your startup phase. Choosing for Start-Up Consultants will contribute to your success.
We understand that every start-up feels that their idea is feasible; the energy that entrepreneurship gives you ensures that you continue non-stop to realize your dream. In this start-up phase, in addition to your own 'gut feeling', it is just as important to build a good foundation for your marketing and sales. Regular sessions to 'spar' with a marketing and communication expert at Start Up Consultants protect you from pitfalls on the road. Start-Up Consultants can fulfill any supporting role you need; from mentor to marketing and from financing to execution.
Mentoring
A mentor is not a 'nice to have' but a 'must have' when you are starting up your business. For strategic sessions or just a quick WhatsApp message or call to hear a second thought. How will you communicate with your target audiences? Remember that nobody is waiting for your product, so you have to create news yourself and stimulate the demand for your product or service. A common mistake is that all your budget goes to research & development. Lessons from the past have taught us otherwise.
Your first customers find it special to grow with your team in your start-up phase; from the first beta version to the final version for the general public. These people are important in your start-up phase. They are the first to give you a review of your service and functionality. And that is an important benchmark for new customers.
A lot is possible in the communication mix. It is therefore essential for a start-up to make the right choice in terms of priority and budget to use the right resources. What is absolutely necessary? How are you going to stimulate sales?
Make sure you don't take too many over-ambitious steps. Too rapid growth can cause more damage than you would want. Think about the service people will expect. Selling is one thing, but after sales service is more important. One bad experience and social media
Marketing
Once your start-up is launched up and running, we move to the next level: your marketing strategy. We will help to consistently promote your product or service with a mix of free publicity and content marketing. For those who do not have a large budget for Adwords or other advertising campaigns, content marketing, and PR messages are effective marketing tools that work both ways. They provide a lot of organic traffic to the website and strengthen the position and authority of the own website with every update. We can work with you on a Content Publishing Schedule that is fine-tuned to meet your target audience's search request on Google.
Sending out PR messages to traditional and digital media will give your website extra back-links, another crucial element to be found in Google.
If content marketing is carried out consistently according to our method, the website of any start-up can dominate the Internet on the relevant keywords within a few months. And that's when new business leads and clients come in. As soon as your company generates enough profit, our role will gradually become smaller and we will transfer the executive tasks to an internal force that we can supervise if required. Or we stay on board, taking your sales for marketing to another level.
Money
Start-Up Consultants is connected as regional agent for the South of France with FasterCapital; a virtual incubator with a unique approach and based in Dubai Internet City (UAE). Currently, FasterCapital has 20 startups graduated and 10 in the incubation program. FasterCapital has invested more than $9.8m in the startups that it has. FasterCapital has already more than 200 companies in its acceleration program. FasterCapital presence is worldwide through more than 134 regional partners who represent FasterCapital in different countries.
Not only can we provide your start-up with the right marketing power, with FasterCapital we can help technical realization in addition to a capital investment. The marketing services of JuniorSenior complement the whole for a powerful marketing strategy that will help your company grow.
If your startup chooses a powerful partner, the chance of success has suddenly become a lot bigger.
The Start Up Genome Report Extra is clear about this: "Balanced teams that had a technical partner and a business partner from the beginning phase, grow 2.9 times faster and will fall 19% less quickly in the trap of too fast growth or wrong investments."
https://www.juniorsenior.nl/wp-content/uploads/2019/05/logo-website-juniorsenior.jpg
0
0
Riviera2020
https://www.juniorsenior.nl/wp-content/uploads/2019/05/logo-website-juniorsenior.jpg
Riviera2020
2019-05-13 12:20:54
2019-05-15 16:23:29
When are you starting up